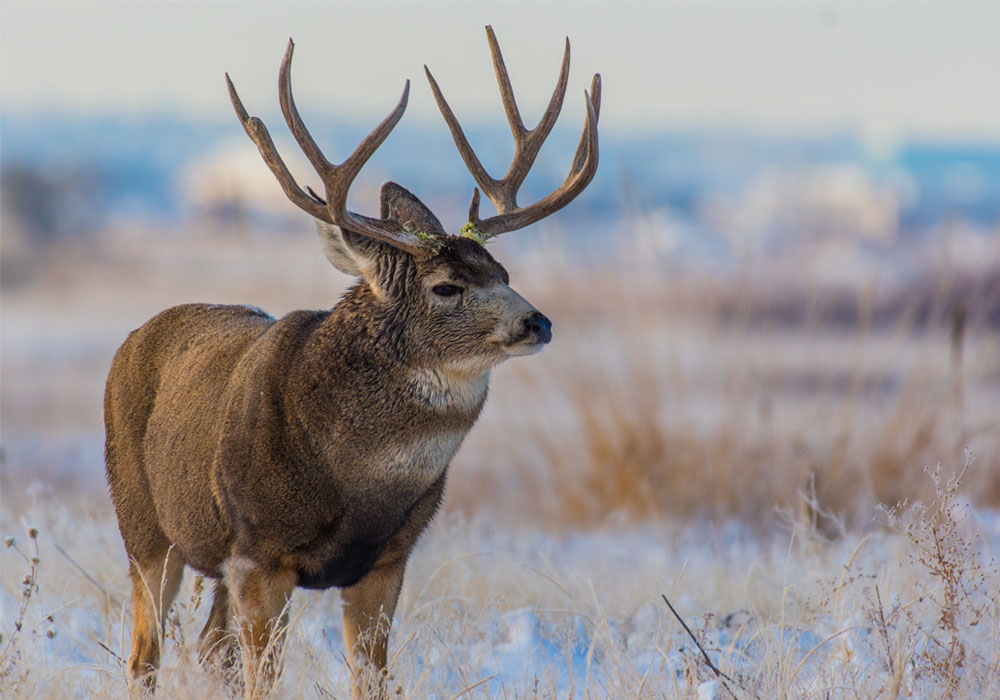 Guided Mule Deer Hunting in Northeast Montana
Our mule deer hunts are one of the most diverse deer hunts that Montana has to offer. Because we are one of the few Outfitters licensed to operate on the CMR (Charles Russell Wildlife Refuge), we have the option of hunting by boat or 4-wheel drive. When hunting from the 4-wheel drive we will use a spot and stalk method with some hike into the Charles M. Russell National Wildlife Refuge depending on the hunters physical ability.
Our clients can expect to see a good number of bucks and go home with a 4×4, 21″-25″ wide mule deer. The potential for a 26″-30″ mule deer is dependent on physical condition, determination and good weather, all which are needed to bag the wary giant.